Utställningsidén har tillkommit som en följd av de informella möten och samtal som sker mellan konstnärer.  Samtal där gestaltning och språkets olika funktioner och möjligheter ständigt prövas och omprövas. Trots olika discipliner, så är gemensamt för  konstnärsskapen, att de försöker återge intryck och erfarenheter kring ämnen och inom områden som kanske inte är de mest uppenbara, att öppna för nya tankar och reflektioner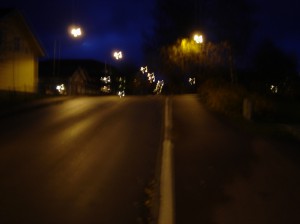 The Idea about the exibitions is a consequense of the informal meeting that takes place beetween artists. Discussions where interpretation, the different functions 
and
posibilities of the artistic language are constant at work
.
Though different tecniques, it´s in common for the artists that they´re trying to render impressions and  experiencies about subjects and in fields that perhaps are not the most in common, to open for new thoughts and reflections.
 Kontakt: Thomas Magnusson
               0703-122984
               th.n.g.magnusson@gmail.com
Utställning 2017 på Studio Hea:
Sergio Santimano
Arvet-Sökandet efter min historia.
Vernissage 13 till 17 lördag 5 augusti 2017, Höglundagatan 60 Sunne
Välkomna!
Sérgio Santimano of Goan (Indian) and African origins, was born in Lourenço Marques, now Maputo, Mozambique, in 1956. Being committed to his country, Sérgio Santimano works in the tradition of classic documentary and reportage photography.
Under Ricardo Rangel he started to work as a photo journalist for the newspaper Domingo in 1982. From 1983 to 1988, he produced and published relevant work for the national as well as international press, covering war, famine, and political issues for AIM (Mozambican News Agency). In 1988 with his Swedish wife he moved to Sweden where he worked and studied documentary photography.
After the end of the Mozambican civil war in 1992 he started as freelancer, documenting the consequences of war and the reconstruction of the country. For the first time in his life he could travel across the entire country and discover it in times of peace.
His first big work starting from 1992 until 1993 was a long-term project – a series of portraits about a mine victim, Luísa Macuácua, whom he accompanied from the capital Maputo back to her town of Inhambane. From this work resulted an exhibition with the title Mozambique – Caminhos / The Long and Winding Road. It was shown internationally, and extracts from it were published in Revue Noir and the prestigious Portuguese news magazine Grande Reportagem in Lisbon.
Since 1997 Santimano has worked in Northern Mozambique. On several trips he has explored the northernmost province of Cabo Delgado on the Indian Ocean for an extended project. The outstanding series Cabo Delgado – A Photographic History of Africa emerged as a result of these journeys.
In the years from 2001 to 2005 followed Terra incognita, his work on Niassa as a homage to its people. It focuses on the realities of human life, the cultural identity of the people, and their solidarity in a place where they live under very difficult circumstances. On his trips to the North, Santimano always visits the Ilha de Moçambique (UNESCO Cultural World Heritage Site), the legendary first Portuguese base situated on the East African coast on the way to India. This is where he is working on another long-term project at present.
Since 1992, Sérgio Santimano has exhibited extensively in Africa, Sweden, Europe, India.
Thomas Magnusson konstnär och initiativtagare.